Be a Pink Singer!
Hi! I'm Paul, the Membership Secretary and Vice Chair.
Would you like to join the Pink Singers? We will be running auditions in February for our next season that runs from February 2018 to July 2018. Fill out this form with your details to register your interest and we will send you all the details closer to the time! 
In the meantime, below, I have detailed below a few frequently asked questions about joining the Pink Singers. I hope you find them useful!
When does the Pink Singers next season start?
We have two seasons a year (summer and winter). Our next season starts in February 2018.
What kind of music does the choir perform?
We perform a diverse range of music which includes everything from classical to pop to madrigals to gospel, show tunes and folk.
Do I have to audition? What will that entail?
Yes. The audition comprises of a number of parts. You will be asked to sing some basic scales to ascertain which section the musical team think would best suit you. You will then do an ear test and a memory test.
How will I know if I have been successful?
I will call you sometime during the following week and  let you know whether or not you have been successful.
Are there always spaces available?
The number of spaces that are available each season varies and depends on how many current members decide to either leave or take a break. This can differ from season to season.
When and where do you rehearse? How much of a commitment is it being in the choir?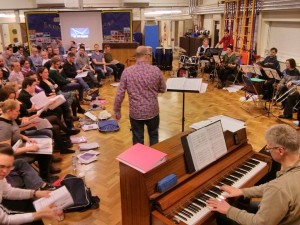 We rehearse every Sunday from 2-6pm in the Euston/Kings Cross area and members are ideally expected to attend all rehearsals (with minimum of 80% attendance). You will need to memorise songs/choreography and perform in the end of season concert and at at least one community small gig. Although we are an amateur choir, we strive to achieve a high performance standard. This means you need to spend some of your own time rehearsing and learning the repertoire.
 
Do I have to pay anything?
Yes. There is a subscription fee to pay which covers the cost of music and room hire.
Do I need to provide my own performance outfit(s)?
Yes. For our main concerts we generally wear a smart black formal outfit which we ask you to provide. The choir provides you with a pink rose accessory to compliment your outfit. For our community events and informal gigs, we provide you with a beautiful Pink Singers t-shirt – free of charge!
Is there a social element to the choir?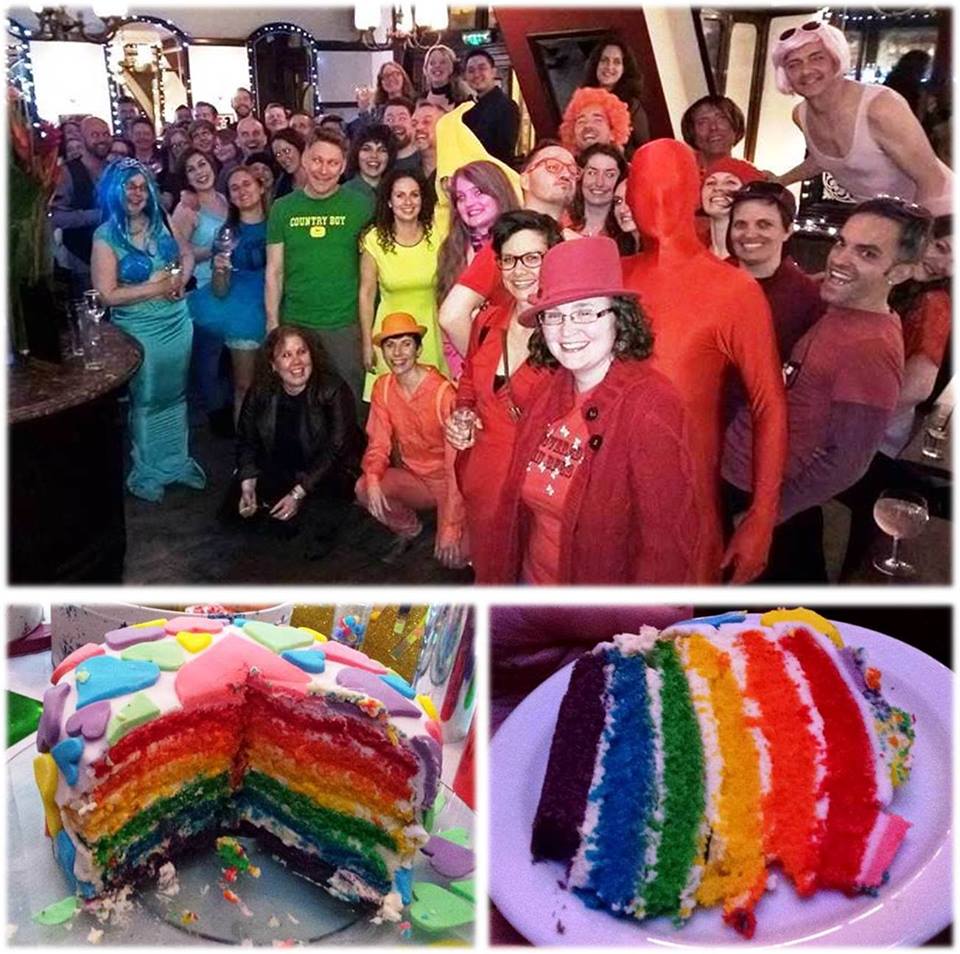 Oh yes! We are also a very sociable group! The Sunday rehearsal  is usually followed by drinks at a pub nearby and in addition to this there are many events organised throughout the year either by myself or other choir members to cater for all tastes! We also have an annual residential weekend away and and at least one foreign trip!
So what are you waiting for?  If you think you are interested in joining the choir or have any other questions about becoming a Pink Singer that are not answered above, please feel free to drop me a line, I would love to hear from you. Or, fill in this form to register your interest! Feel free to browse the rest of the site and read the Pinkies' views to get even more of an insight and see how much fun we have.
Thanks and best wishes
Paul
Membership Secretary & Vice Chair 2017/18 Email Paul