Our next major London concert will be Saturday 14 January, 2017.
In the meantime, we will be joining wonderful dutch choir Koor A58 for a great, FREE concert in the St. Alfege Church in Greenwich.
Saturday 8th October 2016, 7pm
---
Subscribe to our newsletter!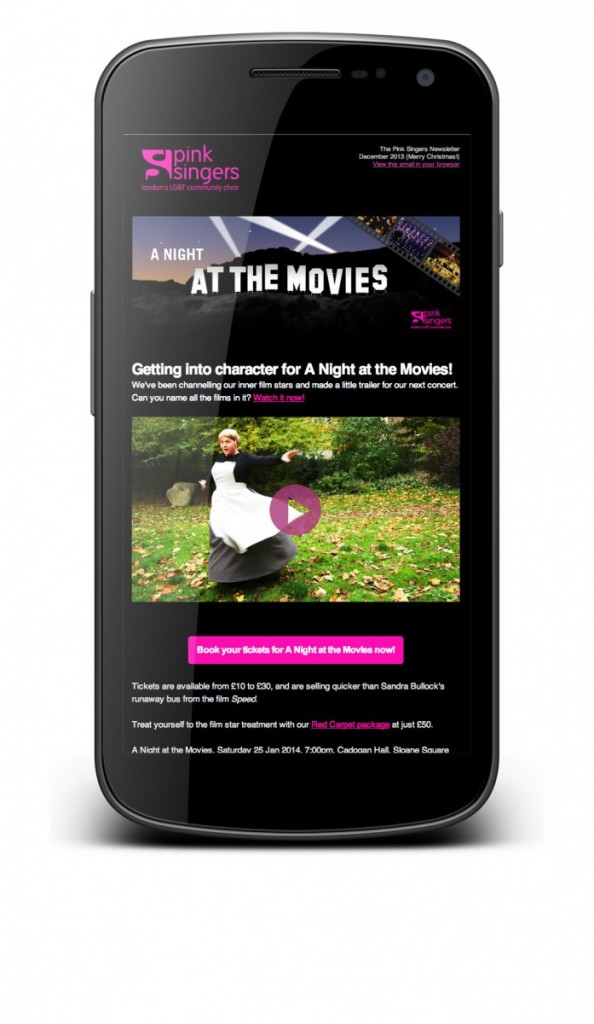 The Pink Singers newsletter – it's packed full of news, reviews, insider information and previews of upcoming concerts with London's LGBT community choir. Subscribers also get newsletter exclusives: coverage you simply won't get anywhere else!
Just enter your details in the boxes below and click 'subscribe'.
By clicking 'subscribe', you agree to have your email address added to our mailing list – you'll get no more than one newsletter a month, and can unsubscribe at any point. The Pink Singers takes your privacy seriously. We do not rent, sell, or share personal information about you with other people or companies. For more information refer to our data protection policy.