The Pink Singers – From Queer to Eternity
Songs of Struggle and Celebration
We will be returning to Cadogan Hall on Saturday 15 July for a  sizzling evening of choral music to mark 50 years since the decriminalisation of homosexuality. Repertoire will be drawn from LGBT composers and performers as well as music that has been meaningful to these communities.
The evening will cover music from a rich variety of styles and genres including artists such as Leonard Bernstein, Dusty Springfield, Queen, Erasure, Joan Armatrading, Mika, Radiohead, George Michael, Lady Gaga and Christine and the Queens. Classical numbers will include a rousing chorus by Handel and a moving spiritual by Michael Tippett.
We are delighted to be sharing the stage with some very special guests: Out Aloud from Sheffield, and – to highlight the work being done around the world on legalising homosexuality, as part of a year-long exchange project – we'll also be joined by Rainbow Voices Mumbai, India's first LGBT choir.
Prepare to come on a musical journey with the Pink Singers: from hidden to visible… from shame to pride… from Queer to Eternity.
This event is BSL interpreted.
---
Subscribe to our newsletter!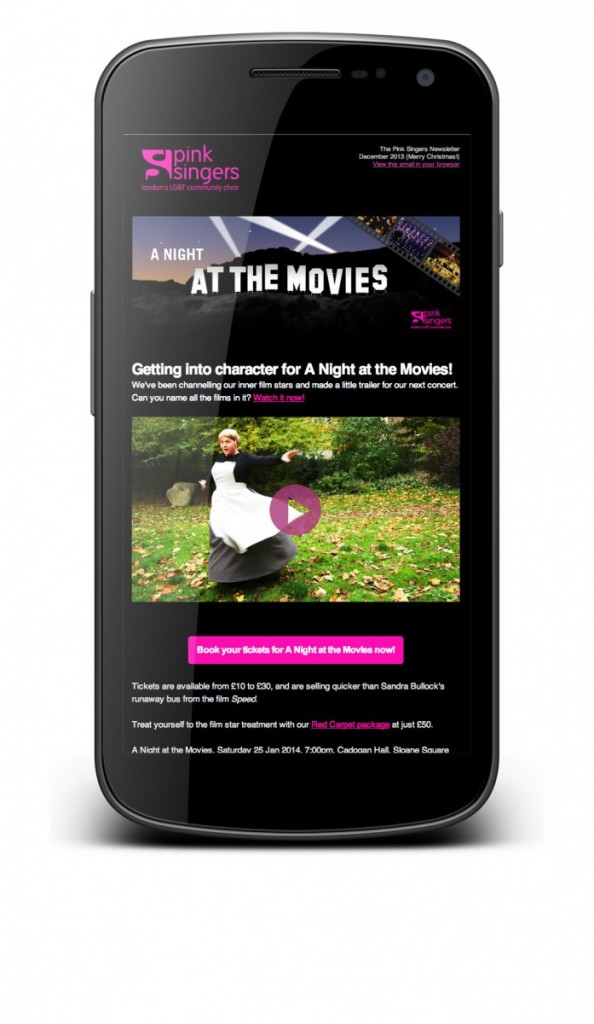 The Pink Singers newsletter – it's packed full of news, reviews, insider information and previews of upcoming concerts with London's LGBT community choir. Subscribers also get newsletter exclusives: coverage you simply won't get anywhere else!
Just enter your details in the boxes below and click 'subscribe'.
By clicking 'subscribe', you agree to have your email address added to our mailing list – you'll get no more than one newsletter a month, and can unsubscribe at any point. The Pink Singers takes your privacy seriously. We do not rent, sell, or share personal information about you with other people or companies. For more information refer to our data protection policy.