The Pink Singers' Mixtape: Celebrating 35 years
Saturday 16 June 2018 – The People's Palace, Queen Mary University of London, E1 4NS. Starts at 7:30pm.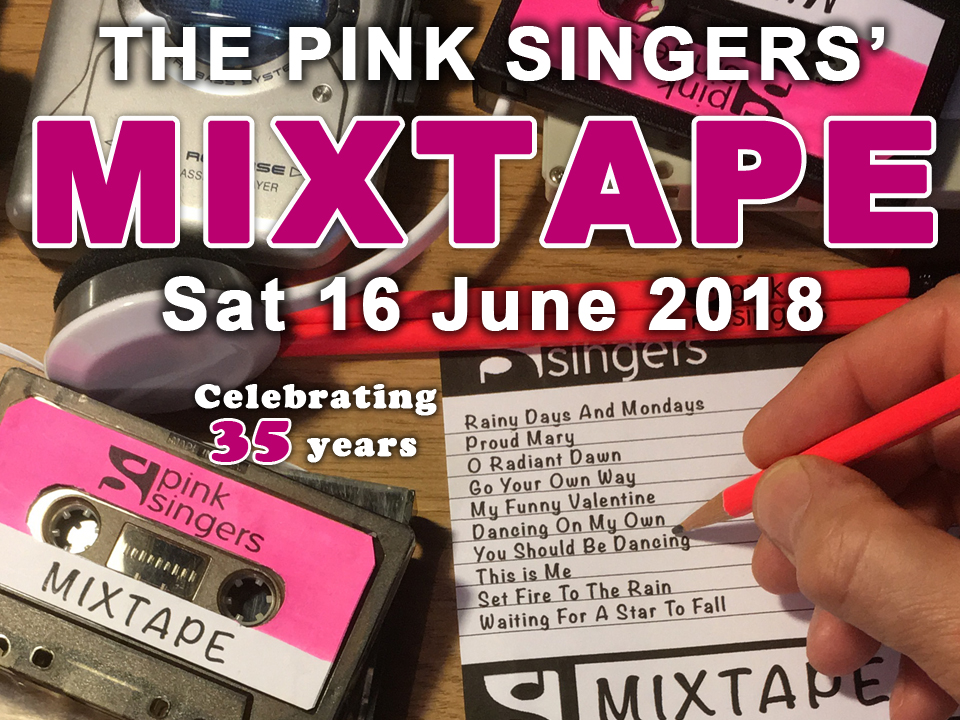 The Pink Singers are celebrating 35 years as Europe's longest established LGBT+ choir, bringing people together through the unique power of song. Since 1983 we have been at the forefront of the LGBT community and have taken our message of harmony, diversity and fun across the UK, Europe, Asia and North America. 
We are now heading east to the People's Palace on the Mile End Road for a special concert of our favourite music: songs from Adele, The Carpenters, Elgar, Fleetwood Mac, Nirvana, Cole Porter, and many others. So come and celebrate our 35th birthday with us. It will be a night to remember!
Featuring special guests from Exeter – Spectrum Choir! Devon's first and only LGBT+ choir.
This concert will be BSL interpreted. Please call the Box Office on  01206 573948 to book wheelchair spaces.
Grab your tickets on our dedicated ticket page before you miss out –  here!
Quotes from previous concerts:
"The most professional, uplifting evening I've been to in years. Fabulous and more. I didn't want it to end…" (Queer To Eternity)
"A little satire, a little politics and a lot of camp, all wrapped up in full throated harmony." (Time Out magazine)
---
Other appearances this year…
Various Voices Munich 2018
9-13 May 2018: Various performances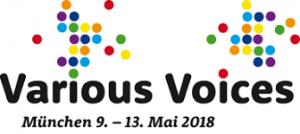 The Pink Singers will be taking part in the 14th European LGBTI+ Choir festival in Munich.
This year Various Voices is between the 9th  and 13th May, with 100 choirs and 3500 singers from 19 different countries taking part. Concerts will be held in venues across Munich.
Watch this space for information on how to see our public performances.
---
Subscribe to our newsletter!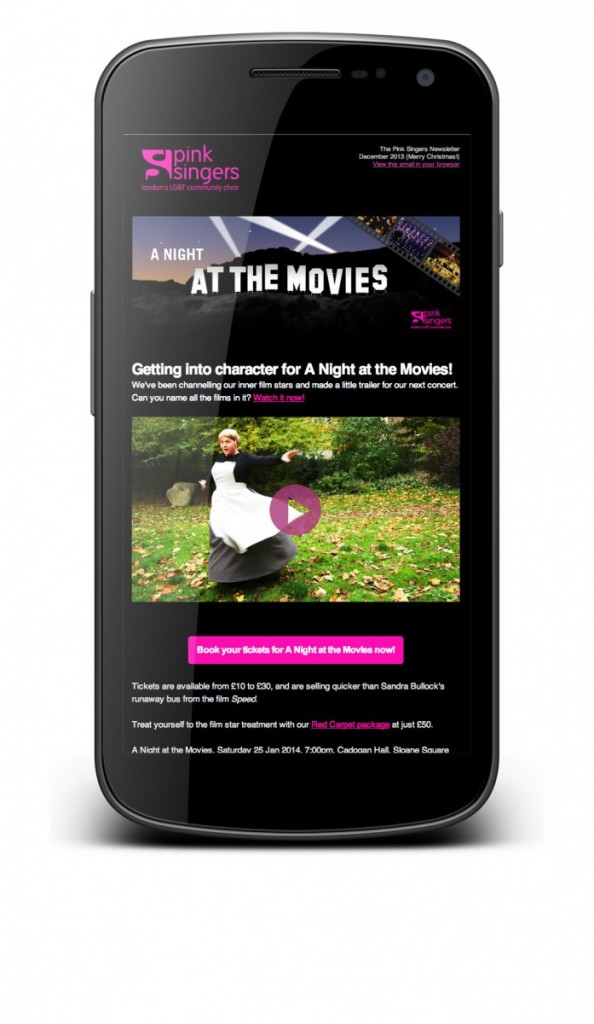 The Pink Singers newsletter – it's packed full of news, reviews, insider information and previews of upcoming concerts with London's LGBT community choir. Subscribers also get newsletter exclusives: coverage you simply won't get anywhere else!
Just enter your details in the boxes below and click 'subscribe'.
By clicking 'subscribe', you agree to have your email address added to our mailing list – you'll get no more than one newsletter a month, and can unsubscribe at any point. The Pink Singers takes your privacy seriously. We do not rent, sell, or share personal information about you with other people or companies. For more information refer to our data protection policy.