We're the Pink Singers, a fun, friendly LGBT+ (lesbian, gay, bisexual and trans) choir based in London. We've been singing since 1983, making us the longest-running LGBT+ choir in Europe!
We aim to inspire and entertain audiences with diverse performances in London and across the world.
Read more about our mission, find out how to join, or watch us in action!
This year we are celebrating our 35th anniversary and what  better way to celebrate than with a concert to mark the occasion.
The Pink Singers' Mixtape – Celebrating 35 Years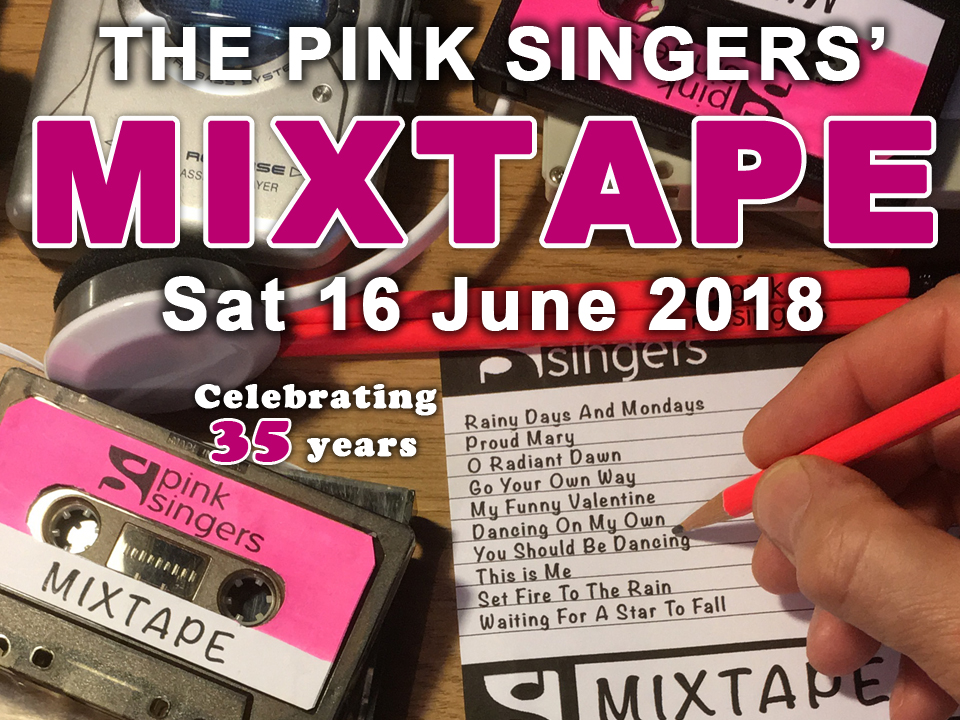 We will also be travelling to  Munich in May, joining choirs all over Europe for the Various Voices festival – check out our festival trailer!