Add some Pinkie magic to your event!
As well as performing at our own major concerts in the UK and overseas, the Pink Singers are available for private bookings to support a range of events including:
Weddings and civil partnerships
Private parties
Community functions
Corporate events
Awards ceremonies
If you are interested in adding a bit of Pinkie magic to your event, please get in touch with us using our event enquiry form, or at events@pinksingers.co.uk to discuss your requirements.
Depending on the nature of the performance and the requested dates, we are able to offer various options ranging from small groups of singers to the whole choir!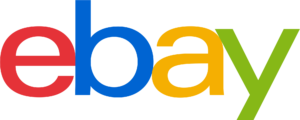 The Pink Singers bought life to the party and gave us a meaningful way to celebrate LGBT Pride!

Jack Wall, eBay

I think the choir did an amazing job! Everyone was so friendly, approachable and professional on the day and the amazing sound of the choir really helped us to get in to the spirit of our Pride celebrations. I love watching the videos back too….you guys did an awesome job!

Adam Sunderland, Heathrow Airport

Thank you for helping us to reach so many people around World AIDS Day. It's such an important time to get HIV back in the public eye. Everybody who came to see your concert, as well as the dozens of passers-by who stopped to listen in St Pancras, has been made more aware of HIV and NAT's work, and hopefully left with a red ribbon pinned to them so they could spread the message even further.

Oliver Nicholls, National AIDS Trust
The choir sang beautifully and the energetic and vibrant performance certainly put a smile on all our faces. It was a truly wonderful performance.

Devon-Jane Airey, Amnesty International