In the second instalment of our Hometown Concerts project, Sally Anne took us to her hometown of Northampton and beyond…
On 28th October, the Pink Singers performed at the Lab club in Northampton with the amazing Afrobeat band The T-Bone Afrika All-Stars as one of our series of "Home Towns" gigs. I was born and bred in Northampton, so I was delighted that some of my "Chosen Family" had the opportunity to perform in the my birth town. The All-Stars were amazing and we performed two pieces together. It was truly special to be able to sing with an Afrobeat band which the Pinkies would not normally have the chance to do.
It was a wonderful community event where the audience clearly enjoyed themselves. It was a new experience for both the band and us. Although our styles of music are a bit different, we were able to join together and bring joyful music to an audience who would probably not otherwise have heard of us. This is in the true of Pinkie spirit of reaching out to the community. And that is not all…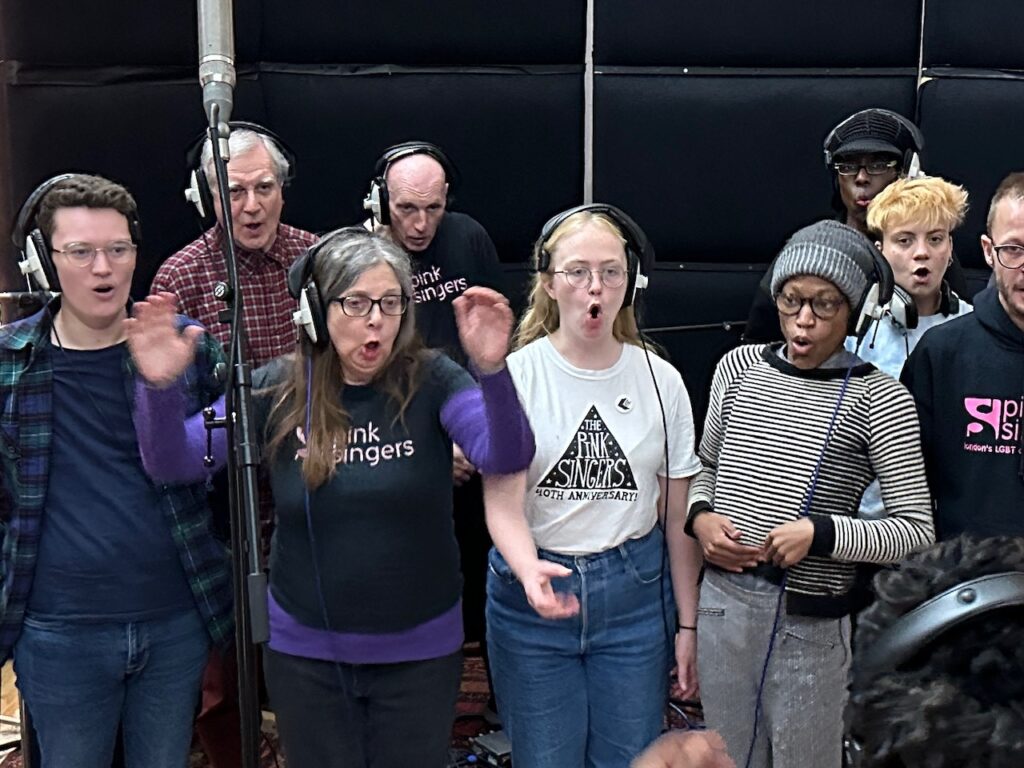 The following week some of us had the honour of recording with the T-Bone Afrika All-Stars who had invited us to sing with them on their new EP at Abbey Road Studios in London. We sang vocals on four of their tracks, and when the songs were played back to us they sounded incredible. It was really exciting to be able to hear the recordings we had just contributed to. It was wonderful to be recording in such a historic venue ( and yes, some of us did do the Iconic "Zebra Crossing" photos) and I am very much looking forward to listening to the finished recording.
I am proud of us for creating Pinkie History and Pinkie Magic with these two important as well as very enjoyable events. I want to thank my friends the T-Bone Afrika All-Stars for giving us the opportunity working with them to create music together. Thanks to everyone who made the Hometown gig in Northampton possible and who came to Abbey Road. I appreciate it very much and we should be justifiably proud of our achievements. And thanks to Chris Scales for their brilliant photography to record these memorable and beautiful events
Much Pinkie Love!
Sally Anne, Soprano