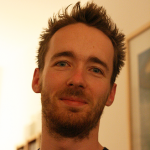 On Saturday 13th July, when you come along to Hand in Hand – our 30th anniversary festival, you won't just be watching us Pinkies! We'll be joined by a whole host of other LGBT choirs from around the country. Not got your ticket yet? Buy yours now!
From Sussex we scoot over to Kent, and the small but perfectly formed Nine Bob Notes!
All about the Nine Bob Notes
The Nine Bob Notes are a new lesbian, gay, bisexual, trans and intersex choir and had their first performances in 2012. All LGBTI people living, working, studying or socialising in Kent are welcome.
They meet fortnightly on Tuesday evenings in Canterbury, and are performing right up-to-the-minute repertoire including Adele, Lady Gaga, among some more traditional pieces.