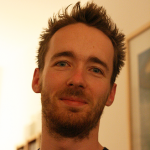 On Saturday 13th July, when you come along to Hand in Hand – our 30th anniversary festival, you won't just be watching us Pinkies! We'll be joined by a whole host of other LGBT choirs from around the country. Not got your ticket yet? Buy yours now!
From Manchester we cross the Irish Sea to Belfast and the magnificent Quire!
All about Quire
Formed in 2005, Quire is Northern Ireland's only LGBT community choir with a membership of 30 women and men, singing in four parts.
Their mission is to excite, empower, educate, encourage, entertain and enrich the members of Quire, the LGBT community, and the wider community through the celebration of music making, diversity and friendship.
In pursuit of Quire's mission, they have performed throughout Ireland, at community events large and small, as well as staging their own concerts at Outburst (Northern Ireland's annual queer arts festival), at the Cathedral Quarter Arts Festival and at The MAC Belfast during Belfast Pride 2013.
Quire is proud to count on support from LGBT advocates, actor Simon Callow CBE and Belfast-born singer, Brian Kennedy.
June 2010 saw Quire's television debut when they performed on BBC One NI's Art Space programme.
Quire's repertoire is varied, ranging from traditional to musical theatre, pop and classical.