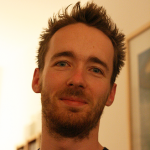 On Saturday 13th July, when you come along to Hand in Hand – our 30th anniversary festival, you won't just be watching us Pinkies! We'll be joined by a whole host of other LGBT choirs from around the country. Not got your ticket yet? Buy yours now!
Continuing our tour of guest choirs, we're privileged to be joined by Europe's largest gay choir, the handsome LGMC!
All about London Gay Men's Chorus
The London Gay Men's Chorus is Europe's largest gay men's choir. Our mission is to entertain, educate and inspire through song – performing to the highest standard and challenging preconceptions of gay men.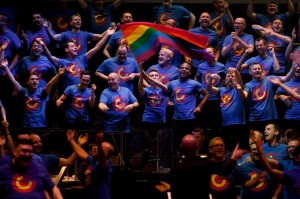 In 1991, nine friends came together to sing a few Christmas carols at Angel Underground Station hoping to raise a few pounds for the Terrance Higgins Trust. London was in the midst of the AIDS crisis and the men, who belonged to a social group called London Friend sang together to find a place of support, of friendship and of brotherhood. Little did they know what they had kickstarted.
Fast-forward 20 years later, and this once small band of singers now calls itself the London Gay Men's Chorus. Boasting over 200 members, the LGMC is the largest gay choir in Europe and regularly plays to sell-out crowds at Southbank Centre, Cadogan Hall and the Roundhouse. Over the years, the chorus has been lucky enough to have worked with a diverse range of artists including pop stars Mark Ronson and Elton John, soprano Lesley Garrett, country legend Dolly Parton, musical theatre star Hannah Waddingham, actor Simon Callow and comedienne Sandi Toksvig. The LGMC has also appeared on Children In Need, Comic Relief, The One Show, The Graham Norton Show and Top of the Pops.
The chorus's groundbreaking education programme sees members of the ensemble conducting workshops in schools across London, working with teachers and pupils to eradicate homophobia from the classroom. We work with the charity Diversity Role Models, challenging preconceptions of gay men and in 2012, sang at 10 Downing Street to kick homophobia out of sport.