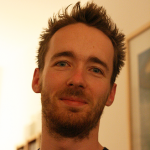 There are more than a few Welshies in the Pink Singers (or Y Cantorion Pinc, to give us our Welsh title).
As one of our leek-loving contingent of Pinkies I'm thrilled to be announce that we'll be joining the South Wales Gay Men's Chorus in concert in Cardiff on Saturday, 5th October, at the stunning Royal Welsh College of Music and Drama.
It's not the first time we've sung with the boys from Caerdydd and we're thrilled to be joining them once again in such a brilliant venue to celebrate their 5th anniversary.
If you're local then do come along, it promises to be an excellent night!
Tickets are available now at just £9.