We celebrated our 32nd birthday this year, with a fun, colour-block themed party and a cake with enough e-numbers in it to ensure we'll still be buzzing in time for our concert on 11th July!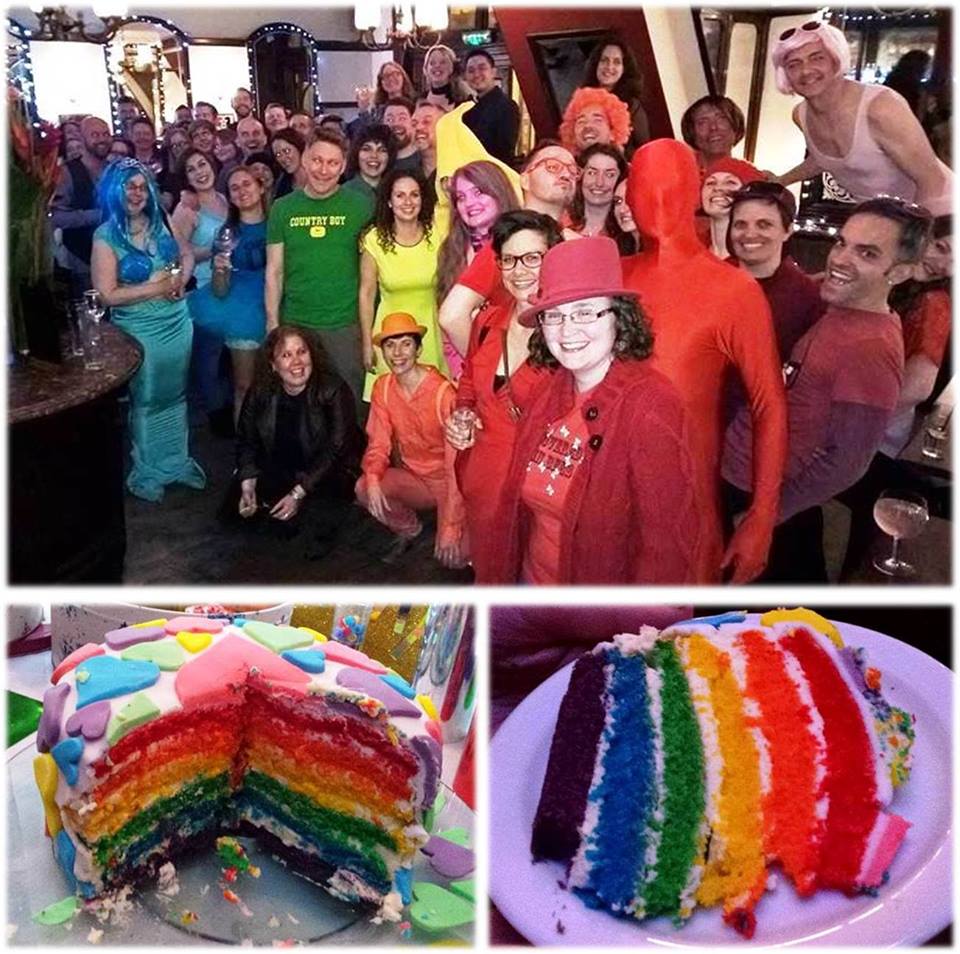 In fact, tickets for the concert are now ON SALE!
Can a song shape the world? Join us as we explore the link between music and history, showcasing a variety of musical styles in St John's Smith Square – one of London's most atmospheric and beautiful venues. With music at the heart of change, the show will highlight many significant moments in history, through the suffragette movement to the HIV/AIDS crisis; from Monteverdi's early opera to record-breaking chart toppers.
The show will also feature the wonderful Hinsegin kórinn – Reykjavík Queer Choir – in their debut London performance.
Click here to book!