Fresh-faced Pinkie Abigail gives us the low down on what the Pinkies have been up to this week!
Learnt the words? Check.
Know the choreo? Check.
Dressed in black? Check.
All warmed up? La-la-la check!
I was ready to get up and give it my all.
A few days ago, on Tuesday 17 May, a group of about 25 Pink Singers came together on the ninth floor of EY's riverside building, and, against a stunning backdrop of the Thames, performed a set drawn from our summer concert's all-glitz, all-glamour repertoire.
This wasn't just any old corporate performance, though. We were there as guests of Unity, EY's LGBT network, to help them celebrate IDAHOBIT – International Day Against Homophobia, Biphobia and Transphobia.

You may have heard it called IDAHO, IDAHOT or IDAHOBIT, but whichever acronym you use, 17 May is a powerful day which highlights the discrimination and violence which LGBTQ people face across the world and calls upon those with the ability to lead and make change to step up to the task. It was quite something, then, to stand as part of a group of 25 out-and-proud people and make our voices heard.
It was a very special evening for me on a personal level too, though. I joined the Pink Singers as a Soprano in February, not having sung properly in about six years, and it was my first performance with the choir!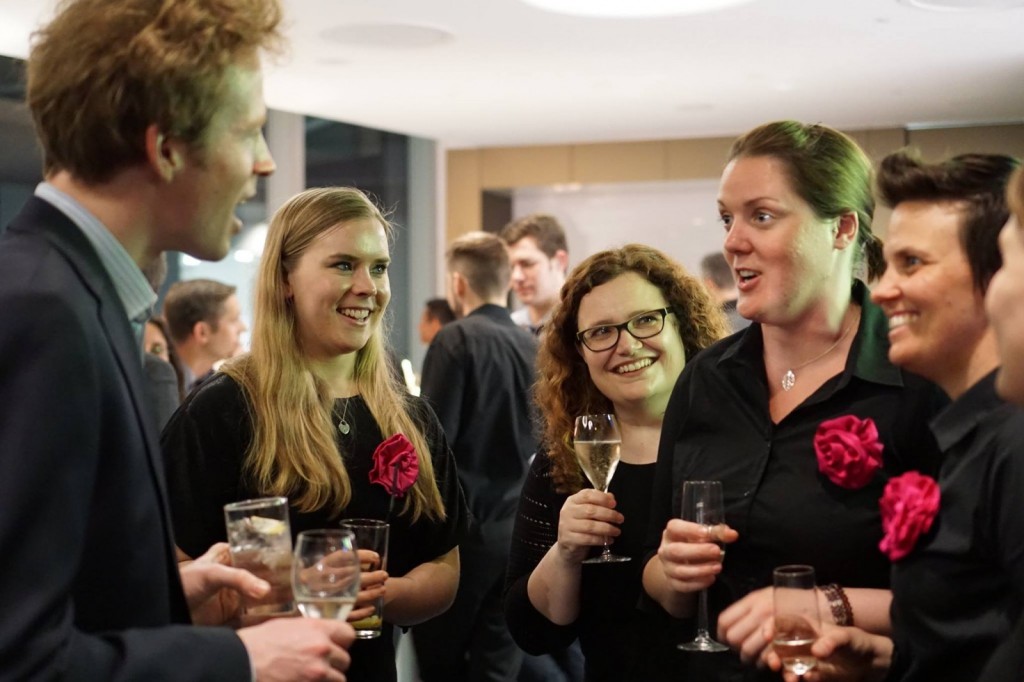 I certainly didn't imagine, two years ago at my first ever Pride, shortly after coming out to family and friends, that the choir I watched perform on the main stage would one day take me under their supportive wings. I remember turning to my best friend and saying, 'you know, maybe I could do that.' Well, now I've popped my Pinkie cherry – and I even got the choreography right…
This is just the beginning for me, and for us. Now I know I can perform while being upstaged by the Tower of London, I can't wait to see what we can pull off for One Night Only on Saturday 4 June!