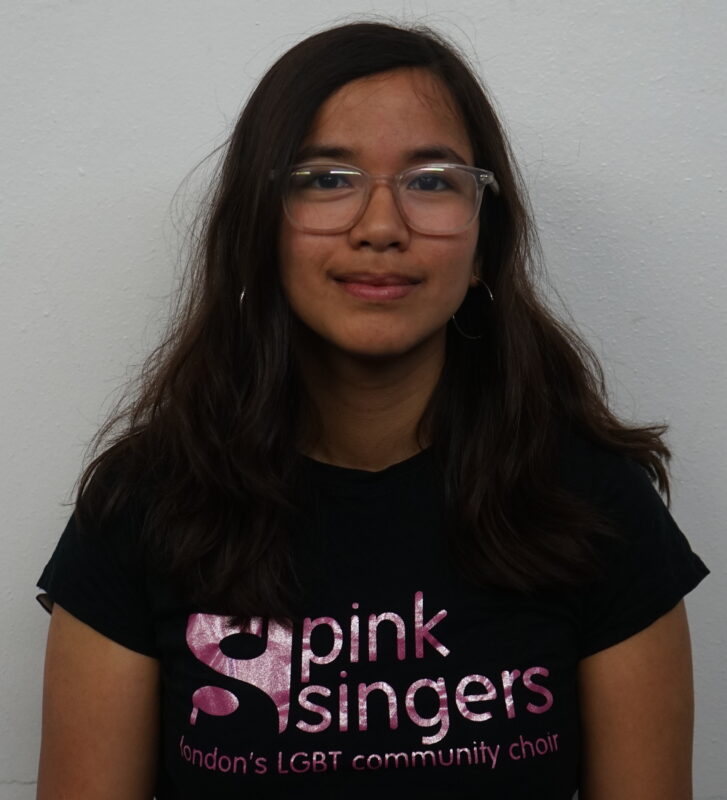 This month the Pink Singers were due to perform at an International LGBT+ choir festival in Italy. For obvious reasons the festival was cancelled however that hasn't stopped two of our members from getting involved in an International collaboration to fight for the rights of people across the world.
Pinkies Pippa Sterk (Alto) and Liang Wee (Tenor) joined members from 20 choirs across 6 countries to sing a song of solidarity to recognise the rights of people across the world. Pippa tells us more about the project below.
This year's International Day against Homophobia, Biphobia and Transphobia (IDAHOBIT) fell on Sunday 17th May. The day is observed globally, and is used to raise awareness of LGBT+ rights work being done, as well as the violation of LGBT+ rights worldwide. This year's observance is particularly poignant from a European perspective, as for the second year in a row ILGA Europe reports that very little progress has been made with regards to LGBT+ rights, and there are even countries that have regressed in terms of LGBT+ rights.
For this year's IDAHOT celebration, members from 20 choirs across 6 countries came together to sing the traditional song Bella Ciao in a virtual choir. Bella Ciao is an Italian folk song, originally sung to protest the working conditions of female labourers in the rice fields of Northern Italy. Since the 1940s, it has been popularised as an anti-fascist song, and in the IDAHOBIT recording it has been used as a call for recognition of the rights of all people.
The virtual choir recording was put together by Cromatica, the Italian association of rainbow choirs. Cromatica organises a yearly choral festival held in Perugia and the Pink Singers were set to be the first non-Italian choir to perform at this year's festival due to be held on the Bank Holiday weekend (8-10 May).
The cancelling of the festival was a huge disappointment to us as a lot of organisational work had already gone into planning of the performances and travel.
This made it all the more exciting to have an opportunity to participate in a global project, and affirm that LGBT+ communities will reach out to each other in times of need, even if we can't leave our houses. The Cromatica team put together the recording and the video with incredible efficiency, and the result is absolutely beautiful.
In particular, it was a joy to know that some of the participating singers were from Omphalos Voices in Perugia (our guest choir for the Summer 2019 Divas concert), and Sing Out! Brussels (who invited us to sing with them in their December 2019 concert). Not to mention the fact that there were familiar faces from our fellow London-based friends, London Gay Men's Chorus.
Hopefully we will all be able to meet each other in real life soon, but until then it is good to know that as LGBT+ singers, even physical distance will not stop us from joining forces in spirit.
Pippa Sterk, Alto