The Pink Singers' fourth album, By Special Arrangement, showcases the performing and arranging talent that the choir has developed over its 33-year history.
Listen to a preview
Track list
Mr Blue Sky
I, Choir
Earth, Wind & Choir
Masculine Women, Feminine Men
Make You Feel My Love
Relax
Smells Like Teen Spirit
Running Up That Hill
Video Killed The Radio Star
Chandelier
This Woman's Work
All By Myself
Nothing's Gonna Stop Us Now
I Wanna Dance With Somebody
Set Fire to the Rain
Both Sides Now
A Million Voices
We're thrilled to have been able to make this album a reality, through the help of those who supported our Crowdfunding campaign in December 2015.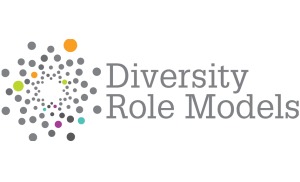 £1.20 from each sale goes to each of the two charities that we chose to support with this album – Diversity Role Models and The Albert Kennedy Trust. Both charities do tremendous work helping young LGBT people in need.
£14 – includes CD and digital download (note: CDs ship early May 2016)
Already got a download code? Enter it here and download now.
Watch the behind-the-scenes video of the recording itself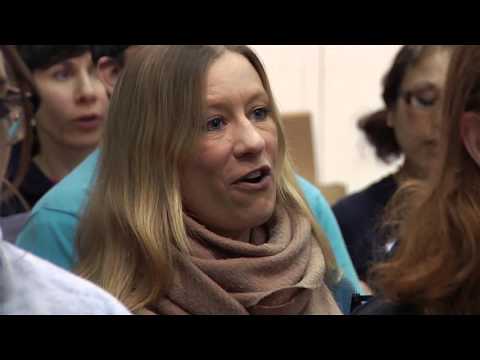 Arrangers & composers
Chris Chambers, Richard Thomas, Andy Mitchinson, Michael Derrick, Naomi Berwin, Murray Hipkin, Simon Pearson
Artistic team
David Baxter, Artistic Director
Murray Hipkin, Musical Director
John Flinders, Accompanist
Damien Kennedy, Assistant Producer
Strings
Gavin Davies, Violin
Gavin Rhind, Violin
Graeme McKean, Viola
David Thompson, 'Cello
Production team
Chris Kalcov, Recording, Mixing & Mastering Engineer
Jessica Camilleri, Assistant Engineer
Jeremy Donovan & Simon Pearson, Project leads
Huge thanks to our crowdfunding supporters, listed below!
Mark Winter, Johnathon Finlay, Ian Stephenson, Guy Keith-Miller, Jay Hirst, Paul Lenz, Colinne, Ivan Benjamin Roets, Helen Drew, Jeremy Donovan, Simon Pearson, Louisa Quinn, Oskar Marchock, Michelle , Gareth Williams , Gill, Nicola Swann, Tanya Wright, Ellie, Gary Davidson-Guild, Ian, Jana & Benjy xx, Sam Mason, Sally-Anne Smith, Caroline Allan, Martin Brophy MBE, Kate, Adrian Ryder, Angie Gayle, Jackie, Ragnar Veigar Guðmundsson, David, Emma Donovan, Cass, Frances Bowen, Claire Lawton , Carolynn BigMomma Briggs, Jessica, Naomi Berwin, Ruth T, Hazel Viveash, Julie Ann Pope, Michael Mann, Ian Faulkner, Jim & Carole Oliver, Zoe Johannes, Barry Dowling, cat tucker, IaconCity, Philip Welch, Zoe B, Alexander Clifton-Melhuish, Mina Candy, Timur Charles, Paul Rumbelow, Amy Wilman, Rachel D, Milton Jolin, Alex Rainford, Sonia Rumbelow, Bruce Chambers, Caroline Miller, Marcus Gomez, Mary Dunn, Rachel Sparks, Camilla.i, manarh, Eddie O'Sullivan, Linda Harley Gillespie, Peter Masters, Tracey Button, Oliver Gilbody, Georges & Charlotte, Simon, Ellie, Sigurlaug B. Arngrímsdóttir, Alwyn Tan, Claire-Lou Sankey, Susan Rudy, Ricky and Liz, Dave Cooper, Kate Sandars, Stephen and Julie Drew, Kelly Taylor, PennyFaith, Michael Mckenna, Adrian Scottow, Mark Donovan, Esther MacInnes, Matt Overall, Hilary Perchard, nicky, Jenny Cousins, Susannah Colgate, Yasi Mak, Rafa Vigata Solano, Tom D, Michael Dann, H. Swift, Simon Harrison, Philip Engleheart, Charly Milton, Karin Read & Lucy Barker, Paul Truesdale, Ali Doyle, David Baxter, Penny Langridge, Joshua Whelan, Iain Reeves , Chris, Jess Talmage, Pouneh Mortazavi, Chris Chambers, Liang Wee, Ben Park, Charlie Gadeken, Eric brown, Emelda Nicholroy, Julie and Jed Whelan, Tex G. Beck, Bill Majrowski, Simon Wilkinson, Roger & Kathy  Wilman, Louise Thomas, Richard Greer, Mike Baxter, Rosie, Tim and Tony, The Stefan Magdalinski and Kay Chung Fundation, Jerome De Henau, Hsien Chew, Rod Thomas, Murray Hipkin, MCJ,  Paul A Young, Kirsten Pulley, John Flinders, Robin Summerhill, Sue K, Graham & Anne Pearson, Stormy Bubbles, Lynne Michelle Nicholls, Jan Pimblett, Philip Rescorla, Cass