The Pink Singers is the oldest LGBT+ choir in Europe. Mark Bunyan, our first Musical Director (MD) and one of our founding members, recounts how it all began.
I'll be completely honest and say that my arm was very heavily twisted by Brian Kennedy, and Michael Mason of Capital Gay, to start the choir in 1983. I'd had some success with my musical the year before, and my cabaret career was going great guns, so I must admit that I didn't really want to commit that much time to it and said that I'd do it for exactly three months.
The first choir meeting was April 7th 1983. Diary reads: 'The rehearsal for the gay choir survived both my incompetence and the potential splits of cultural/political and male/female but we'll see how next week goes.' The first meeting was at the Oval House as was the one a week later: 'There were only fifteen people at the choir practice but at least two women still. Managed to balance the meeting again between Radfems and SDP Yale Gleeclub (the latter was so silly/awful it make me giggle). Afterwards some of us went to the White Bear… Bob Stratton came in delivering Gay News and gave Brian and I a copy each "because you do things." He's off to Devon or would have joined the choir.'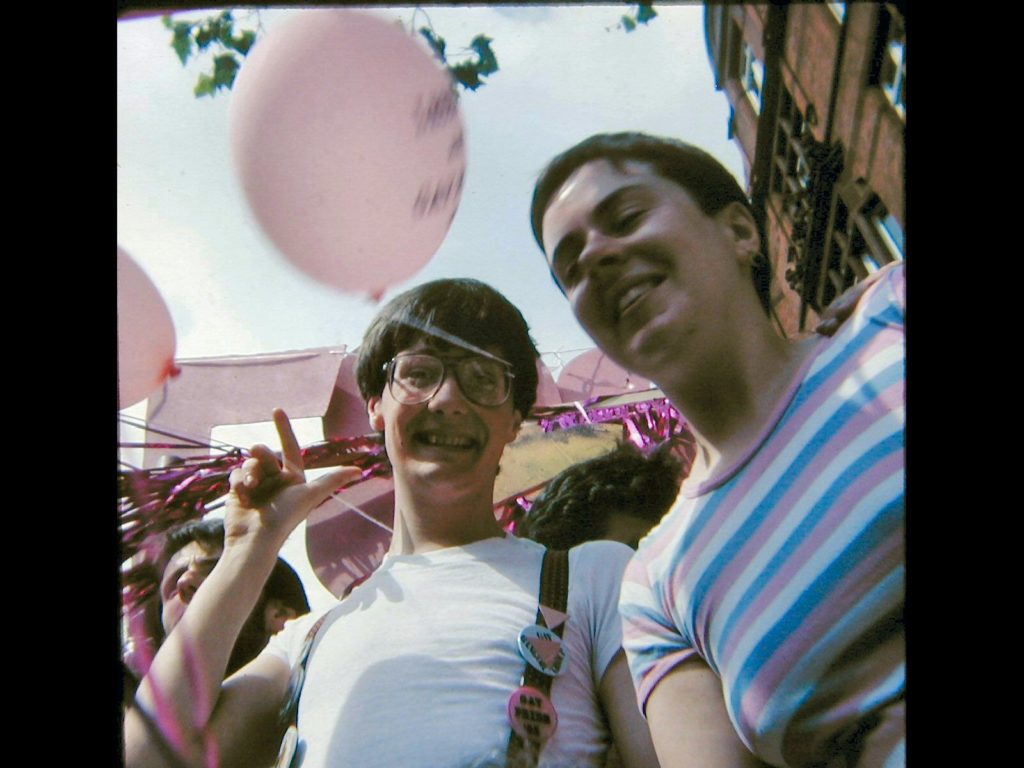 May 15th: 'Was late to choir practice in County Hall and felt awful and incompetent though when we got it together God Rest You sounded pretty good. The name is now The Pink Singers (over my suggestion That Choir). I enjoy it even when feeling appalling.' I was hungover.
Saturday July 2nd: 'Went up for the Gay Pride march – initially heralded by a small group with a large bunch of pink balloons in the middle of Hyde Park. Eventually a large crowd gathered (1500- 3000?) and self and Pink singers were plonked at the head of the crowd and had a jolly time all the way to Malet Street, especially when we all let our balloons rise in Tottenham Court Road.'
I remember Robert being really surprised when I said that not only could he do some of the musical direction but could also take over the whole thing. It was at the last meeting of my promised three months and his arrival could not have been timed better. I'd been assuming that I'd have to go on with it despite my (clear from the diary entries) feeling that this wasn't something I was too skilled at.
Timeline datestamp: 07 April 1983