Come along to Notes from a Small Island, our concert celebrating the best of British songwriters and composers this Saturday at Hackney Empire, and you'll get to see not just the Pink Singers, oh no – you'll be entertained by three choirs from across the UK.
First up is Citi Choir, a brand new chorus of about 30-40 singers who all work, rehearse and sometimes perform at Citi Bank in London's Canary Wharf.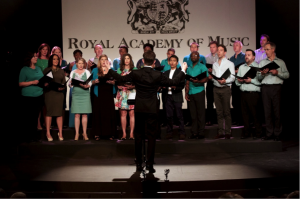 They've been singing for just over a year after appearing on a very big television show fronted by a very famous name in choral circles, but that we aren't allowed officially to name for reasons of mystery and suspense.
The group contributes to Citi by performing at client and employee events and has started to support charitable causes, recently performing in New York City for an event for the American Cancer Society.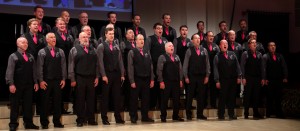 Secondly are the wonderful South Wales Gay Men's Chorus. Formed in 2008, they now have about thirty regular chorus members and a jam-packed schedule of performances booked throughout the year.
They are very proud to be part of a strong Welsh heritage and proud to be playing an active role in the local community. At the heart of the choir is a passion for music, for expression, for fun and for connecting with friends in South Wales and across the globe.
These fine chaps have built a fierce reputation over the years and we've sung with them many times before, most recently back in October 2013 in Cardiff. It'll be a real treat to perform alongside them once again and we know our audience will love it.
Still time to get your tickets for Notes from a Small Island – buy tickets from the Hackney Empire website or by calling 020 8985 2424.