There's just one week to go until the Pinkies are joined on the Cadogan Hall stage to perform songs of celebration, struggle and hope – marking 50 years since the decriminalisation of homosexuality in the UK. Kirsten, one of our resting altos, introduces the two choirs who will be performing with us – Sheffield's Out Aloud and Rainbow Voices Mumbai who have flown in all the way from India!
Rainbow Voices Mumbai (RVM) are only three years old, but already they are making their mark in the fight for LGBT equality. For their members a version of UK Victorian Law – Section 377 – is still in place – criminalising them and tens of millions of others just for being who they are. Whilst the fight for equality here is not yet over, on the 50th anniversary of the decriminalisation of homosexuality in the UK we are working with RVM to highlight the significance of inequality faced by our Indian friends.
Politics aside, RVM are a fabulous, fun and talented choir. When we visited them in Mumbai in January they moved us with their heartfelt performances – and their wonderfully warm personalities. With a mammoth effort from both RVM and our #PSIndia committee this project has come to life, and I hope we can be as welcoming as they were to us, on the second leg of this unique exchange.
I for one can't wait to see their set at Cadogan Hall next weekend – from feisty pop songs to moving traditional Indian pieces, their performance is not to be missed!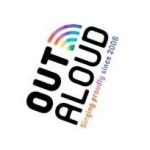 We will also be joined by Out Aloud – Sheffield's LGBT choir. Formed in 2006 and led by Val Regan, they have a diverse repertoire including jazz, classical and soul numbers. We are very excited to be singing with our northern friends again! And if you want to hear more, why not make the trip up to Sheffield Pride at the end of this month, where Out Aloud will be performing!
So come to Cadogan Hall next Saturday and prepare to be taken on a musical journey with us all: from hidden to visible… from shame to pride… from Queer to Eternity!