We've remastered our By Special Arrangement Part 2 concert into a live album!
I am so proud to announce the launch of our brand new album The Pink Singers – Live From Cadogan Hall. The album features 13 tracks from our sell-out concert By Special Arrangement Part 2 which we performed in January 2020 immediately before we were plunged into lockdown.
The album showcases some of our best-loved arrangements throughout the decades as well as some brand new compositions from our talented, in-house arrangers. The album includes one of our earliest arrangements from 1995, Corner of the Sky, revised by a long-standing member and previous MD, Michael Derrick, as well as versions of some of your favourite songs as you've never witnessed them before; from the classic 80s Together in Electric Dreams right through to the grime of Rag'n'Bone Man's Human.
As well as some of our more contemporary numbers, the album includes some opera. Composer Iain Bell worked with the New York City Opera on a piece to commemorate 50 years since the Stonewall riots. We were extremely lucky to perform the world premiere of the finale which Iain turned into SATB 8-part harmony, commissioned by the Pink Singers.
Back in 2016 we presented By Special Arrangement at Cadogan Hall and followed the concert up with a studio album. We were planning to do the same with this concert, but then Covid happened. Having listened back to our recording that evening, we made the decision to remaster many of the songs from the live concert and release a live album.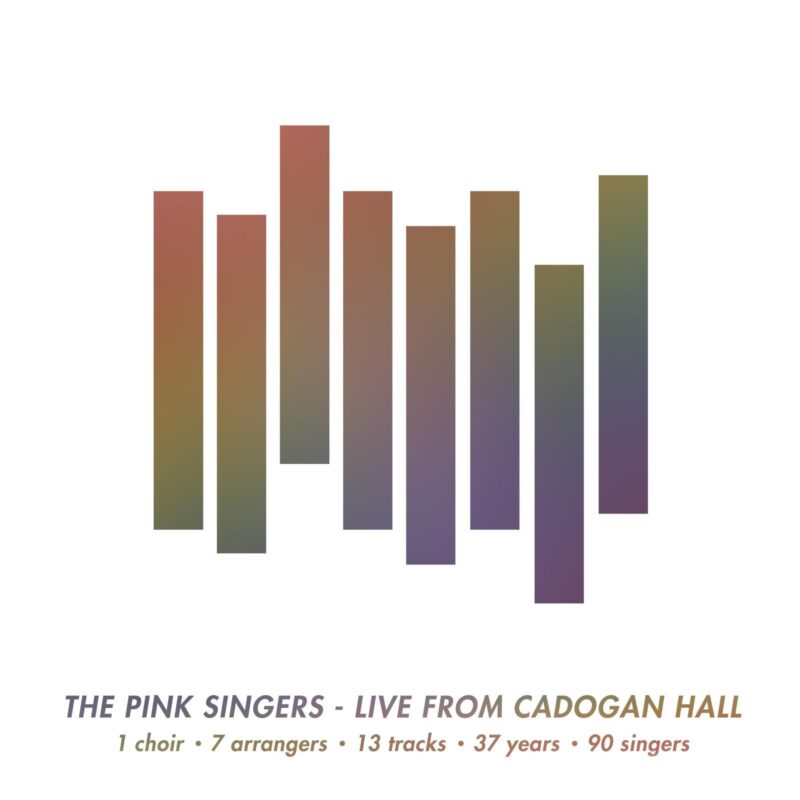 If you were at the concert I'm sure you will appreciate this recording. If you missed it, here is a chance to hear the Pink Singers at their finest and get a taste of our uniqueness, exuberance and passion for performance.
The album is available to purchase from iTunes for £7.99 and can be streamed on Apple Music, You Tube Music, Amazon Music, TikTok, Instagram, Deezer, Pandora, and 150+ more. CLICK HERE to stream or download now! Or search for Pink Singers Live From Cadogan Hall.
So sit back, relax, listen…and enjoy!
David Baxter, Artistic Director