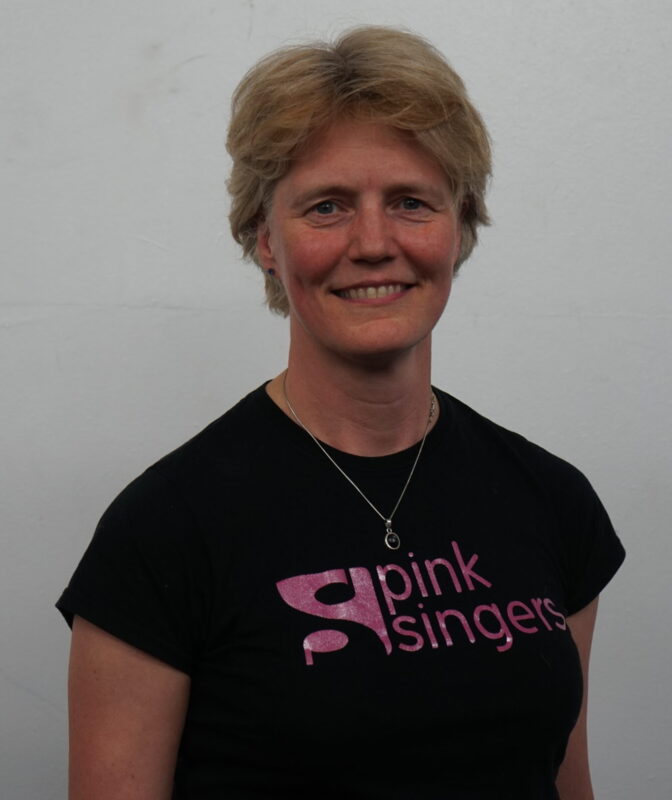 Welcome to behind the scenes of our second virtual choir project. This time we've been more adventurous, we've more than doubled the size of the choir and we've turned on the cheese. Get ready for the battle of the 1980s versus the 2020s along with lots of technicolour, dodgy power cuts and virtual connectivity.
Our first virtual choir project of Coldplay's Fix You involved 56 people and got over 10,000 views on You Tube. This time we wanted to do something bigger, bolder and brighter and we wanted to push the boundaries of what is possible.
Over the past few months we've occasionally been joined by people outside the choir for online singing and social events. We thought that asking our friends to join us in our next project would be a good way to reconnect with people we may not have seen for years. This next project is double the size with over 130 singers and musicians including over 50 former members from across the globe.
What was involved?
The first job was to decide what to sing. This involved creating the shortlist of potential songs that the choir could then vote on. There are a surprisingly high number of things to consider including choosing a song that:
we already knew pretty well (learning and recording something new would be really challenging when we can't get together physically to rehearse).
contrasted with the solemnity of Fix You, our first virtual choir project.
would engage our audience, so something recognisable was preferable.
would be relatively easy to manage technically – more consonants and less oohs and aahs make it easier to synchronise the voices.
And finally we needed a song that wouldn't drive our audio and video editors insane after listening to it over 1,000 times!
We came up with a shortlist of five songs and the choir overwhelmingly voted for….. big reveal…Together in Electric Dreams…apart from anything else the title resonates as being particularly relevant in these times when we only get to see each other on Zoom. We'd sung the song the last time we performed together in January 2020, so it was fresh in our minds. The song also appears on our latest album, so an obligatory album plug is needed here…
With the song choice nailed we needed to get the audio recorded and mixed. With 120 people that was quite some feat. We were lucky enough that this came during a lull from lockdown in the summer. One member from each section went into the studio (Francesco's flat) to record the audio tracks and admire his collection of guitars.
Each choir member then had two weeks to record their own audio. For this we had the relevant pre-recorded audio part playing through headphones on our computer whilst we recorded our own audio into our phone. Most of us sat back for a few days whilst the team synched over 120 voices together.
Whilst the audio was being recorded it was time for the creative team to brainstorm ideas around the story we wanted to tell and how to create it visually. This was followed with a detailed story board indicating which voice parts would appear in which scene, wearing what outfit and if any props or particular facial expressions were required.
With the audio nailed and the storyboard completed, we then received our instructions and the deadline for creating our videos and any special takes we would be involved in. This involved us lip synching along to the final audio track whilst recording ourselves on our camera / phone which was invariably perched up very high, usually precariously on a pile of boxes. Multiple takes were inevitable until we got something where we were in the centre of the screen and we didn't forget our lines, pull any inappropriately stupid faces or the phone didn't fall over. A five minute take could take many hours! We enjoyed sharing photos and stories about this in the Facebook group set up for the project.
After that, most of us were done, but for our video editing team the work had only just began. There was lots of uploading, editing, zooming in and out, colour coding boxes and doing other trickery that is frankly beyond me!
Those of us who were in the 1980s had free reign to go wild with back combing, eye shadow and pop star impersonations. The rest of us who were less into dressing up or who didn't have a box of wigs and accessories on hand in the cupboard were able to record ourselves dressed in something more sensible and fitting for the present day.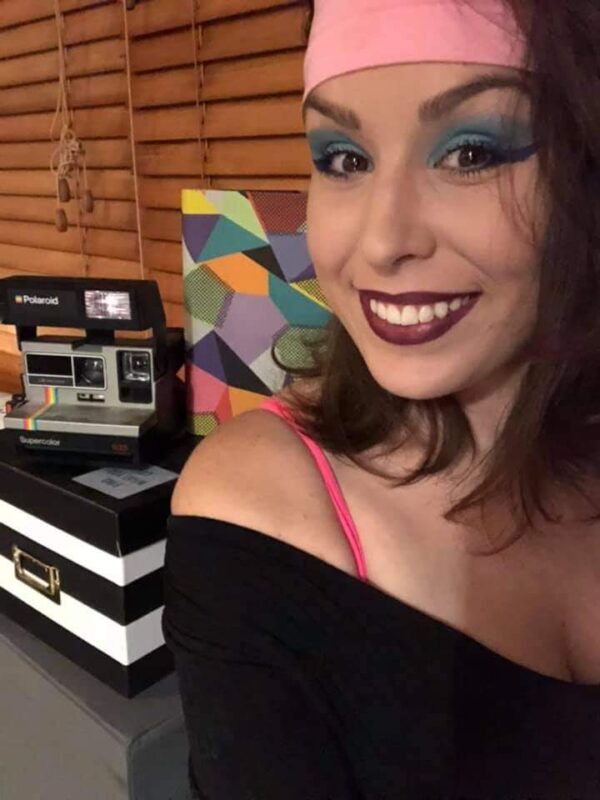 That was the end of the project for most of us until the big reveal several weeks later. The whole story and details of the individual scenes had been kept pretty much under wraps. Whilst it was disappointing to be returning for virtual choir rehearsals, it was exhilarating to see that we can still create exciting performances from the comfort of our own homes.
This has been a huge team effort, but we really do need to thank Francesco and the Video Media Production team for the many, many hours they have put into creating this masterpiece. We are lucky to have you guys! And finally we hope you enjoy it as much as we've enjoyed making it… and of course we hope you share it widely. Thank you!
Nicki Wakefield, Alto & Publicity Lead