Tenor Mathew talks about what it is like joining the Pinkies again after a 33 year break, overcoming initial challenges and the joy of everything coming together in true Pinkie style!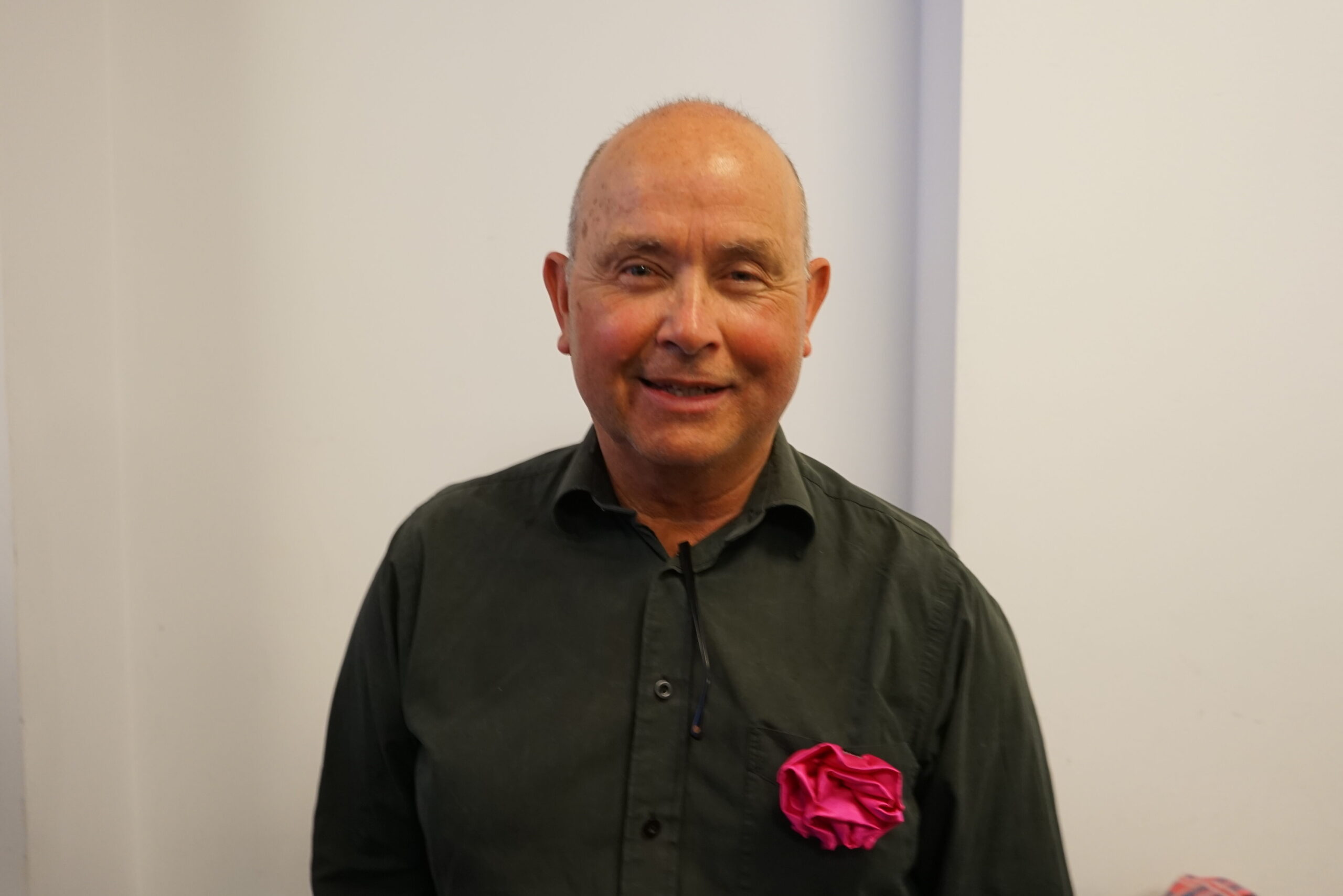 Technically I'm not a Newbie, I'm a Returnee. However I'm a particularly long-term returnee because I originally joined in 1988. In those days the Pinkies was overshadowed by the traumas and losses of AIDS and the music we sang reflected this. It was tough going. The various jobs I was doing got more time-consuming and I left the Pinkies in 1989.
One of the reasons, frankly, I joined back then was to Find A Nice Man. I didn't enjoy the pub/club scene and the internet was still a dream. Sadly, the Pinkies pickings were dire to non-existent. Yet stay with this thread, because in 1992 I met Harry and 30 years later we are still together as husband and husband. And one of the first things I learned about him was he was a member of the Pink Singers. So my instinct was correct, only my timing was off.
Over the last few years, as pressures from other work areas lessened, the desire to sing re-surfaced. I got involved in a number of solo projects, however the joy of a community choir is obviously community. I wanted something bigger than just me. I wanted to hold out my hand and have pre-selected sheet music thrust into it. I wanted to be with a bunch of gorgeous people who were warm, positive and coming together for the common purpose of singing.
It wasn't all roses and there were a few challenges along the way. All those years of being on my own and paddling my canoe solo has made fitting into an existing structure, with its rules and regulations, its personalities and ambitions, difficult.
I can't really read sheet music so the individual tracks have been crucial, and my husband, as wonderful as usual was entirely supportive of my daily going through the repertoire.
At 6.5 weeks away from our upcoming concert at Cadogan Hall I broke my toe. Since I was told the toe would take 6 weeks to heal, I had basically 3 days to be back together healthwise. I didn't quit, I hobbled to rehearsals on a stick. Darling Andy, our organising choreographer, kindly put me in the back row so I had to learn only the arm movements. There was one week when we had a new venue in Brixton and my mobile map director took me a mile out so I then had to hobble the mile back before eventually finding the venue. I was hot, in pain, and wildly frustrated. Yet I kept going.
As my toe came reluctantly back into order, the time for the concert drew nearer. I love a truly dramatic event and arriving at 10.45am for a 7pm show more than satisfied this desire to live dangerously. We rehearsed while the lighting people surrounded us with lights and occasionally blackened the stage. We learned to fit our choreo to being on risers and spread out over the stage. One of the concert highlights was when the lockdown choir onstage began Chosen Family, and they were joined by the Gone Viral choir, marching down the aisle, onto the stage. Then we all belted out our loudest and most accurate notes for a great end of the first half.
I'd say if you are thinking of joining that taking a fairly long-term attitude is best. Don't worry if it seems impossible, if the choreo seems overly complex or you are concerned you won't be singing the same notes as others in your section. My experience has been that everyone has been open and supportive and particularly the various section leaders are ready to help newbies. The rewards much outweigh any sense of feeling lost or of failure. Since we are always rehearsing for something you don't have any of that gossip you get at work when people are bored. No one has time to be bored. It's delightful to just start talking to someone you don't know, knowing that your shared love of music and singing gives you enough in common to start making a friend. 40 years after we started, and being in some ways a reflection of the world around us, Pinkies will and still rock.
Matthew, Tenor