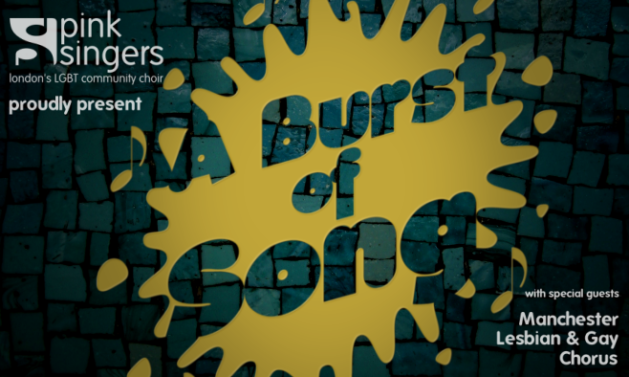 Chelsea's Cadogan Hall will again play host to the Pink Singers, following the success of our first concert in this fabulous venue in the summer. Saturday 8 January 2011 is the date for our New Year concert, 'A Burst of Song'. It starts at 7.30 pm.
You'll be able to soak in a range of styles and moods, from Gabriel Fauré's beautiful Cantique de Jean Racine – written when he was just 19 in 1865 – to Billy Joel's 1983 ballad And so it goes. We are sure you'll give a warm welcome to our guests, the Manchester Lesbian & Gay Chorus.
Tickets cost from £10 to £30 – with a range of special offers.
Groups save £3 on each ticket. Just order five or more full price tickets in one lot. So if you get together with friends and family and buy five tickets, you save £15. A group of eight saves £24.
Encore members (friends of Cadogan Hall) save £3 on £22 and £18 tickets.
Are you 60 or over, or 16 or under? You can save £3 on every full price ticket.
Full-time students (with student ID) and the unemployed can get the same £3 discount.
Discounted tickets must be booked by phone: 020 7730 4500. You can claim only one discount for each ticket. Other tickets can be purchased on line from our box office.
We look forward to seeing many of our long-standing friends and fans – and some new faces too.
Cadogan Hall – 5 Sloane Terrace, SW1X 9DQ – is five minutes' walk from Sloane Square tube.