In 2012, the choir performed a joint concert with St George's in Harpenden, a religious foundation school, in support of the charity Diversity Role Models. The Herts Advertiser covered the story in the run-up to the event…
INTERNATIONALLY-acclaimed choir, Pink Singers, travel to Harpenden from their London base next Friday, May 3, to join St George's School senior and chamber choirs for an evening of music.
Continuing their work to combat homophobic bullying, the 1,325-strong Harpenden school will perform a variety of classical and modern pieces with the Pink Singers as the London choir complete their final preparations for a June appearance in Lisbon.
Assistant conductor Alice Humphrey, who has taught music at the school since last September is thrilled that St George's students have the chance to sing with the choir she trains each week with English National Opera-based musical director Murray Hipkin.
She said: "'The Pinkies' as we are affectionately known are of an incredible high standard and they will be so impressed with my St George's students who have mastered a whole range of chamber and popular music. It is so good that the school's work against homophobic bullying amongst younger students is being extended to this fund-raising concert for our important charity – Diversity Role Models."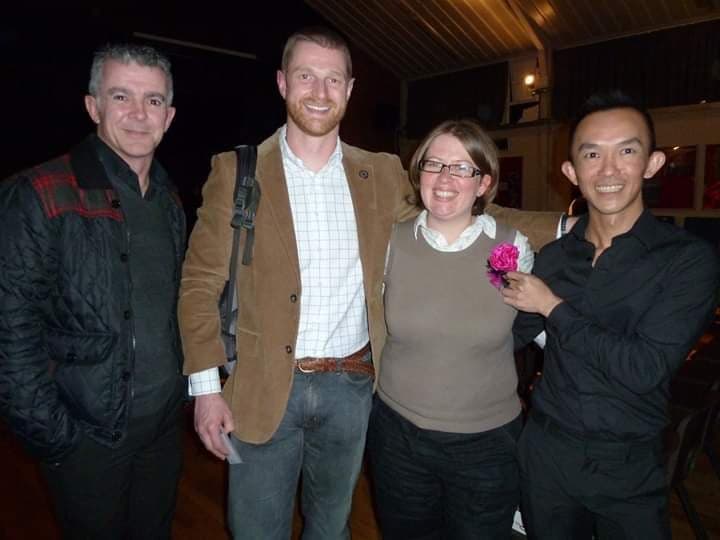 Headmaster Norman Hoare commented: "Any chance for our super choirs to sing with professional groups is something we promote and to work with this choir is a real privilege. It will be a stunning concert and at the same time reflects this schools pledge to work against unfairness in society and homophobic bullying which we have been praised for on the national stage – including the Department for Education and Stonewall.
Read the original article here.
Timeline datestamp: 03 May 2012