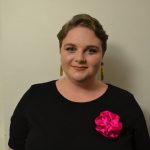 Newbie soprano Verity has just taken part in her first concert with The Pink Singers. And what a concert it was! Read about her percy pig, pixie cut, Pinkie cherry popping experience…
Arguably, the idea of a 'community choir' is tautologous: a choir is inescapably a kind of community. Every member must be valued, not despite, but because of, their different voices. A good choir only functions when all the parts are listening and responding to each other. A choir is united towards a common goal: sharing a beautiful sound.
The Pink Singers is undoubtedly a community in this way, and with every rehearsal and sectional, my pride in being part of it only grew. Joining the Pink Singers this season, I came to better appreciate the extraordinary diversity within our vibrant community. There are so many places to carve out a home on the LGBT+ spectrum: having only really occupied the student halls of queer living before, it has been so liberating to learn from the experiences of other Pinkies. I've met those who have sung with the choir for decades and fellow newbies, those who are recently out and those who have known since they were eleven, doctors and cupcake decorators, granddads and mums-to-be. I felt immediately embraced and included.
We are also a community choir in the sense we represent the wider LGBT+ community and this was best demonstrated by our concert on From Queer to Eternity: Songs of Struggle and Celebration featuring Rainbow Voices Mumbai and Out Aloud (Sheffield). After months of rehearsals, things began to kick off when I met the members of Rainbow Voices Mumbai – about whom I had heard so much from Pinkies who had visited India last year – at London Pride to sing in Trafalgar Square in front of ten thousand happy revellers.
After sweaty dress rehearsals and choreography clinics, Saturday the 15th July rolled around. I arrived at Cadogan Hall clutching a bag of Veggie Percy Pigs (which are rapidly becoming a Soprano section staple) and filled with determination. The elements of the show we'd only heard about came to life – the gallery, the staging and the poignant projections which would be played behind us (designed by the very talented Soprano Jessica Cheeseman). After a tech run which seemed to whizz by and before I knew it, I was doling out hair clay and styling pixie cuts in the dressing room. Someone pinned a silk pink rose on my left boob and gave me a cherry to bite seductively in a bizarre but wholly consensual initiation ritual. A quick dressing room warm up was had and we were ready to wander onto the stage to the sounds of birdsong as the marvellous Artistic Director Simon Harrison had planned.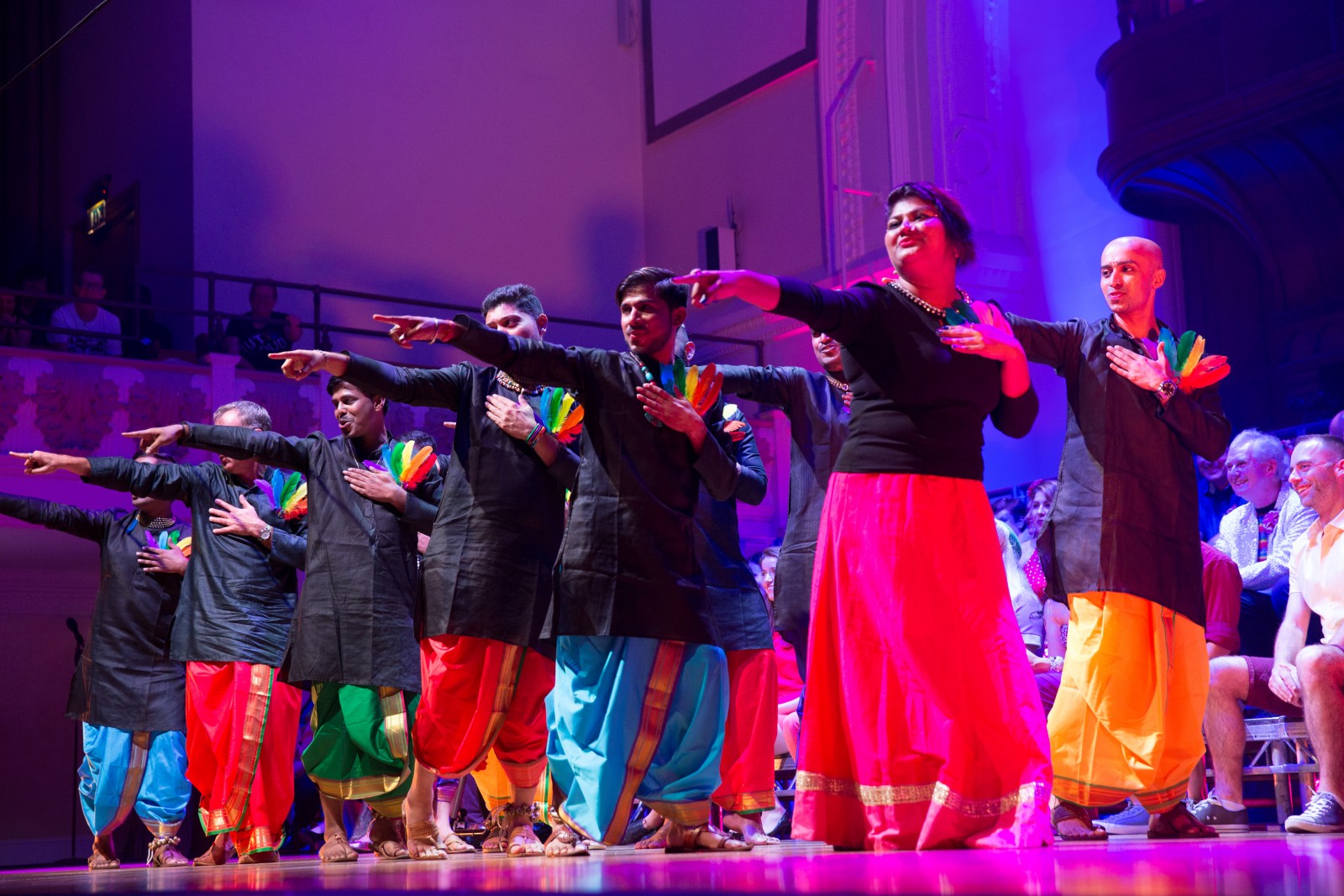 It is difficult to do justice to the concert itself using words alone, but moments stand out. For example, when bass Phil hit the last note of our cover of Radiohead's Creep; the standing ovation as Rainbow Voices Mumbai walked onstage; the stillness as we sang Dear Mr President, followed by Somewhere from West Side Story; and the ecstatic moment giant colourful balloons fell down on us to close the concert.
As we waved goodbye to the hall of supporters, it was then I really understood what it means to be an LGBT+ community choir. We had held an audience of LGBT+ Londoners, allies, friends and families and whispered gently that we saw them; that we're proud of them; that we stand with them in their struggle for liberation.
I love listening to post-concert hubbub. Significant others of Pinkies were spotted in the crowd, proud parents were posing for photos. In this big and often impersonal city, I realised that I had at last found a home with my beautiful choir.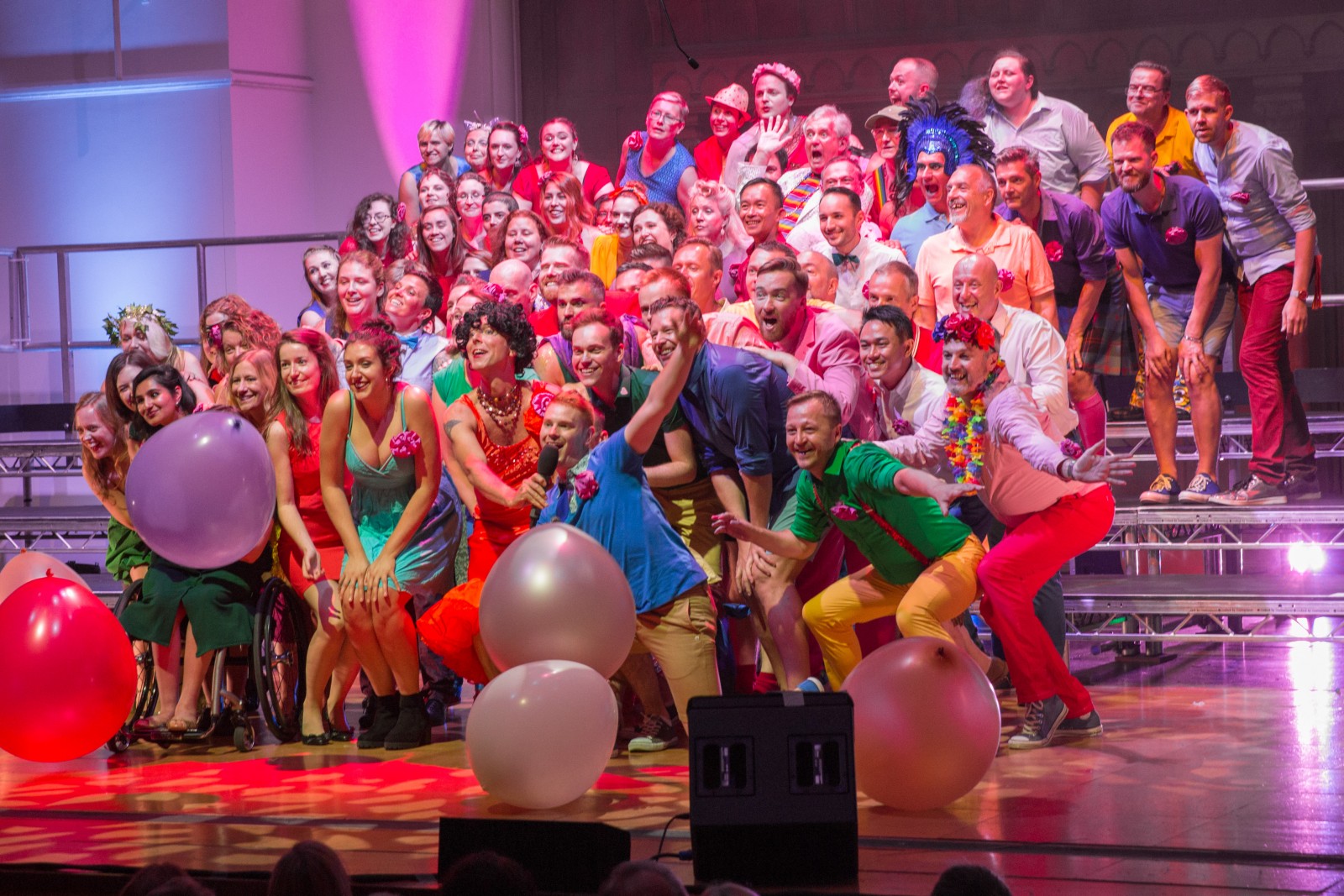 Can't wait to get your next Pink Singers fix? Not feeling the Pinkie love because we never perform up north? This August, The Pink Singers will be performing as part of the Hand in Hand Festival in Manchester (Celebrating LGBT+ choirs in the UK and Ireland). This concert will also feature Sing Out Bristol and Brighton Gay Men's Chorus. Tickets are only £7 and going quickly!