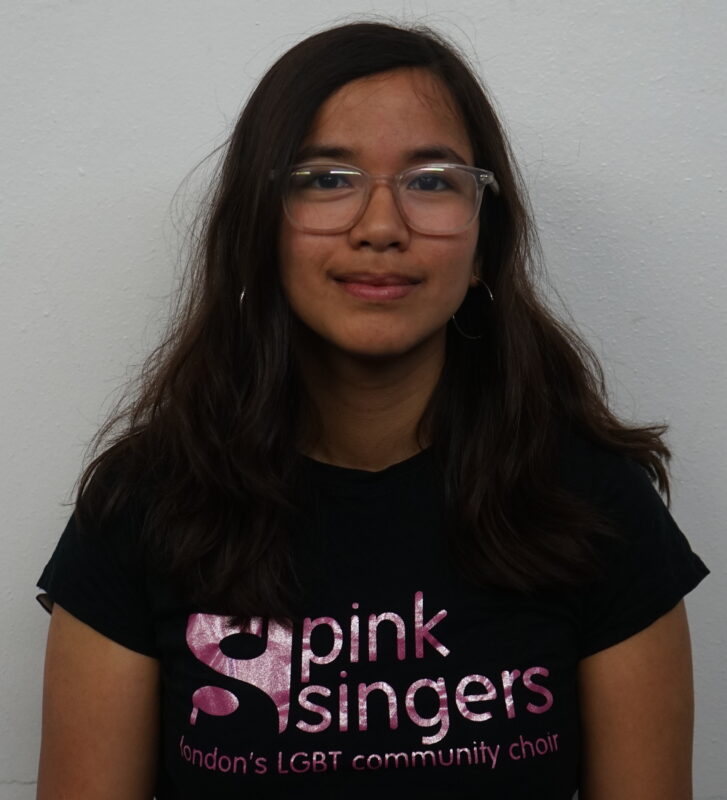 Whilst singing has been tricky online, lockdown has given us a unique opportunity to talk more to our fellow choir members and to share our stories.
Putting the zine together has been a lovely experience! It's been great to see how many people are eager to get involved in creating something together, and for me personally, it was nice to see some of the talent in the choir come out of the woodwork, where I was previously not aware of it – who knew that there were so many brilliant illustrators, poets, and writers?
I think it's really important to have different outlets for LGBT+ History Month. Not everybody feels comfortable speaking in front of a group, or making something that they as an individual are responsible for, but unfortunately these are the stories that are most easily archived as 'history'. With the zine, we have hopefully created a space where people feel able to participate in history-making to the extent that they feel most comfortable – that can be loudly and proudly, but also quietly and anonymously.
The zine includes stories, poems, media reviews and recommendations and if you've got kids (or like to do this yourself) there's also some drawings from our talented members to colour it. Peruse it online, or you may prefer to print it out, grab a coffee and sit back and have a read.
Pippa Sterk, Alto