We take a look at why – if you haven't already – you should consider coming to see us in concert on Saturday!
We are ridiculously good looking.
2. We promote equality and diversity. The Pinkies have marched in London Pride 33 years in a row. Read our latest post here.

We do acrobatics a-la Dirty Dancing.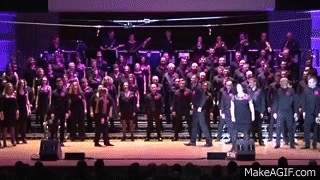 You get to listen to one of Philip Rescola's amazing intro speeches. (He's been practising.)
We have mastered the craft of choreography.
No, seriously…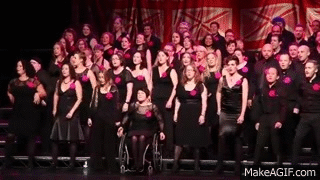 Better than a West End chorus.

We take ourselves really, very seriously. Take our current Chair for example:
At the end of the day, we are just bloody good singers.

So when are we next performing? Funny you should ask – it's this Saturday!! Come see us perform By Special Arrangement with special guests the Baberfellas and Gin & Harmonics.
Saturday 9 January 2016 7pm, Cadogan Hall, Sloane Square.
Tickets are from £10-40 and are selling out fast. get yours here!