Cadogan Hall, London
Philip, a longtime member of the Pinkies, looks back on a concert of some of our most special arrangements…
Our winter concert in 2016 showcased the diversity and talent of our members through their very own choral arrangements and compositions. Most pieces were specially arranged for the Pinkies by choir members, along with some iconic classical commissions. Well, we needed an excuse to sing Handel's Zadok the Priest! Also included was a piece specially commissioned for our 30th Anniversary in 2013 from composer Richard Thomas: I, Choir.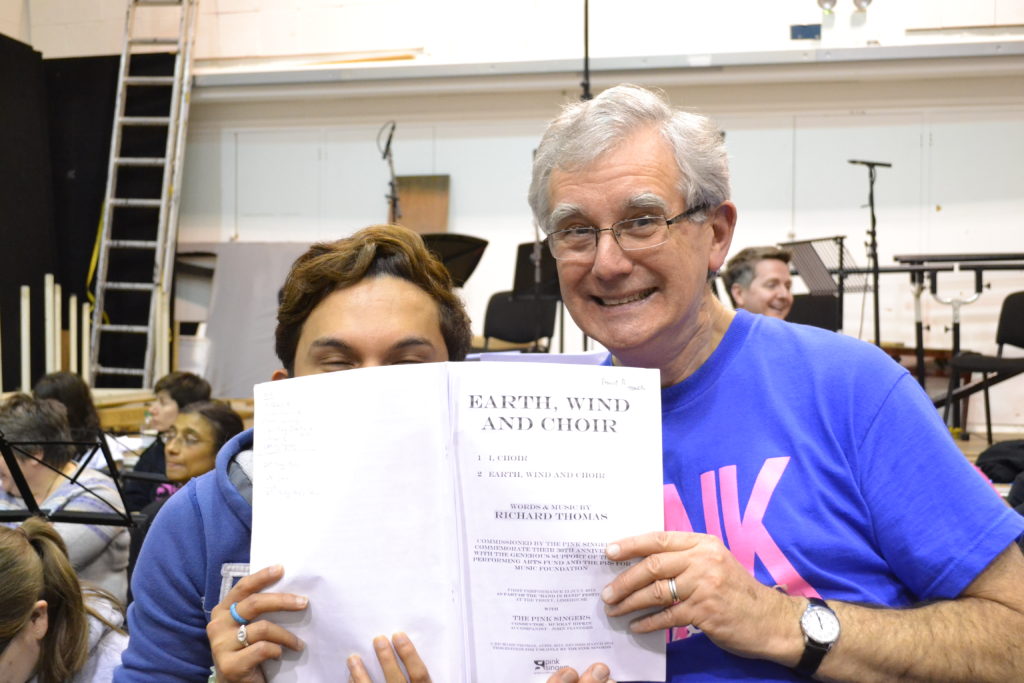 The concert opened with an arrangement of the Electric Light Orchestra's Mr Blue Sky by Michael Derrick, who joined the choir in 1987 and has been arranging songs for us ever since. Kate Bush has many fans in the choir and two of her songs were featured: Running Up That Hill (arranged by Simon Pearson) and This Woman's Work (arranged by Andy Mitchinson).
One of our most prolific arrangers is Chris from the basses, who joined the choir in 2008. We sang his first ever arrangement for the Pinkies, Bob Dylan's Make You Feel My Love, as well as Chris's arrangements of Frankie Goes To Hollywood's Relax and a new version of epic pop hit Chandelier by Sia. Soprano Naomi came up with a fabulous arrangement of Video Killed The Radio Star, while ex-Pinkie Fran composed some beautiful music to the poem Lake Isle of Innisfree by the Irish poet W.B.Yeats.
The concert also featured two talented home-grown small groups comprised of current and ex-Pinkies– the bubbly Barberfellas (www.barberfellas.com) and the high-spirited Gin and Harmonics (www.ginandharmonics.com). For those of you who missed the concert most of these pieces were recorded for our latest CD appropriately entitled By Special Arrangement.
Timeline datestamp: 14 January 2016