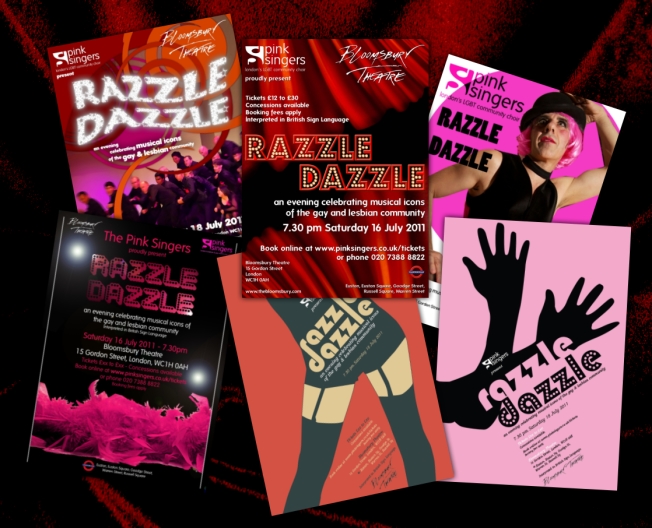 By now you will no doubt have seen the poster design for Razzle Dazzle, our summer concert, and you will be seeing a lot more of that imagery in the lead up to the show and at the show itself. With Razzle Dazzle, the Pinkies are taking a slightly different approach — you'll hear the same variety of music from classical to pop, and the same tight harmonies as always, but this time we are pulling it all together with a performance themed around the cabarets of Paris, and focusing on icons of LGBT music.
This time too, we wanted a strong graphic and put out a design brief, asking for images which encapsulate these ideas. We were totally overwhelmed by the quality of the submissions from both within and without the choir, and making that final decision was a tough one. After much deliberation we chose Paul's design because not only was it visually striking, it captured the themes we are trying to convey, and it works well in the different places we are going to use it. This is not to say that the others were not as wonderful, and we thought it would be a shame if no-one ever saw them, so here you will find a gallery of alternative Razzle Dazzle posters of which we are both proud and grateful.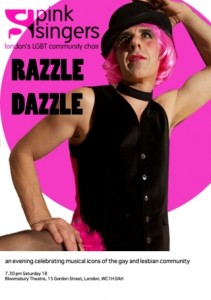 More information on the designers
Megan Brown
Liz Langstaff
Want to try designing for us next time? Drop us an email at info@pinksingers.co.uk.